the default media channel for proactively dealing with disruption. deep reflection on all aspects of the emerging future. listeners from 28 countries.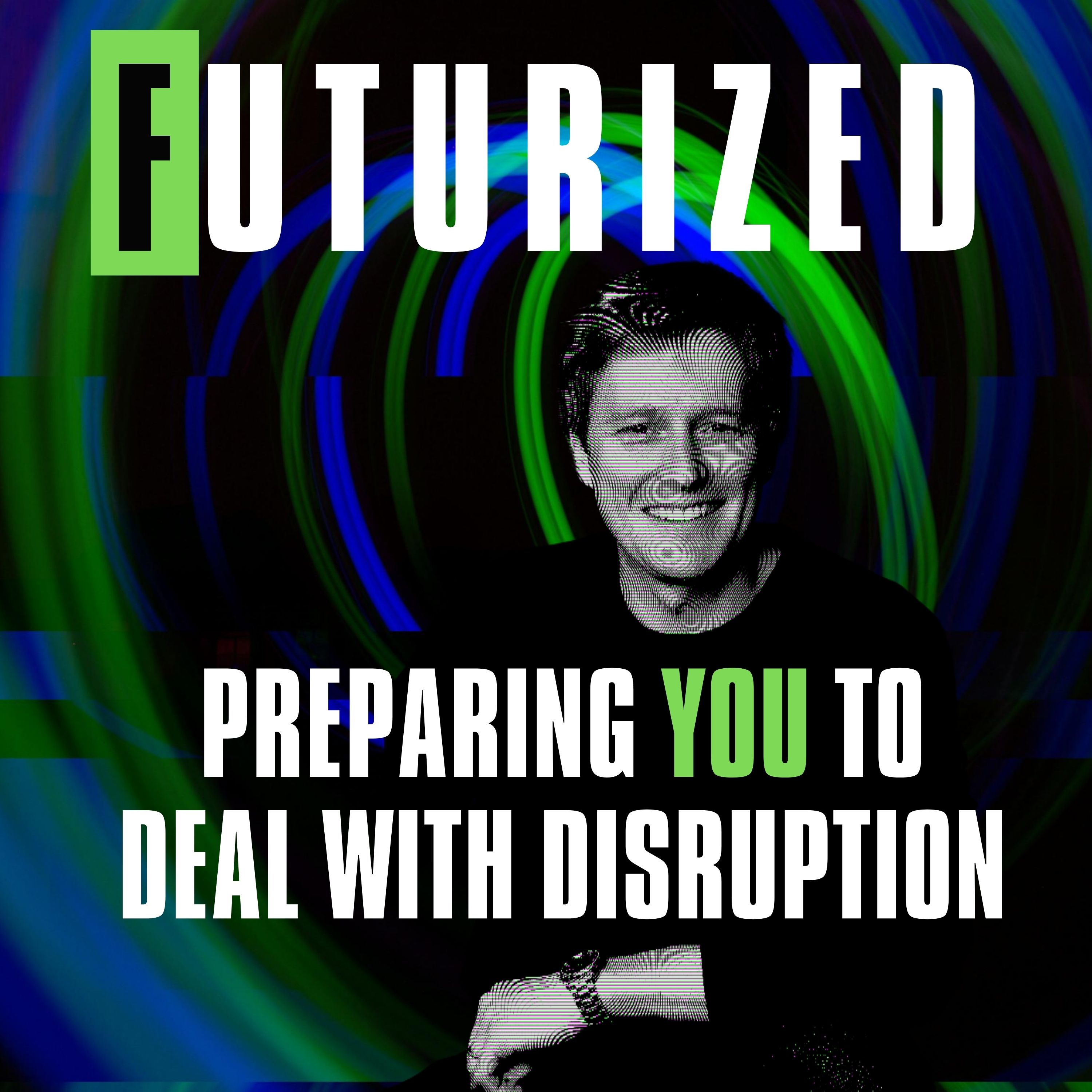 Timothy Morrissey, CEO and co-founder of Artimus Robotics interviewed by futurist Trond Arne Undheim. In this conversation, we talk about why develop artificial muscles? Tim explains the differences between; actuators, motors, engines, machines, robots, automation, augmentation, and humans—what a mouthful. We discuss how robots are poised to take over the dull, dangerous and dirty jobs, but not really many other jobs—in the near future. A soft robot's artificial muscles' advantages includes speed, energy density, power and efficiency. We discuss key emerging applications in industry, medicine and other fields, from berry pickers to automobiles, robots in the home, adult toys and beyond—yes, artificial can be REALLY soft, too.My takeaway is that soft robotics is what will make robots seem more human, which is nice and a bit scary, but that's not really the point. The applications emerging are capable of non-human feats that will transform science, engineering, products, and—ultimately, our society. The immense progress envisioned is a ways out, what we are seeing now is really only scratching the surface. Prepare to be amazed a decade from now, and within the next thirty years, robots will be unrecognizable from what they are today. Some soft robots, nanobots, will also be so small that they will be invisible to the human eye. All exciting, exhilarating, and slightly perplexing. However, understanding soft robotics is not that hard—I'm going to make it recommended reading and exploration for my kids, at lest. Might as well prepare their for their adulthood, which will truly be he age of robotic coexistence. Science fiction come true, one might say.After listening to the episode, check out Artimus Robotics as well as Timothy Morrissey's online presence:Artimus Robotics (@ArtimusRobotics)
https://www.artimusrobotics.com/Timothy
Morrissey
https://www.linkedin.com/in/tgmorrissey/ The
show is hosted by Podbean and can be found at Futurized.co. Additional context about the show, the topics, and our guests, including show notes and a full list of podcast players that syndicate the show can be found at https://trondundheim.com/podcast/. Music: Electricity by Ian Post from the album Magnetism. For more about the host, including media coverage, books and more, see Trond Arne Undheim's personal website (
https://trondundheim.com/
) as well as the Yegii Insights blog (
https://yegii.wpcomstaging.com/
). Undheim has published two books this year, Pandemic Aftermath and Disruption Games. To advertise or become a guest on the show, contact the podcast host here. If you like the show, please subscribe and consider rating it five stars. 
About Futurized
Futurized goes beneath the trends, tracking the underlying forces of disruption in tech, policy, business models, social dynamics, and the environment. Join Trond Arne Undheim, futurist, author, and serial entrepreneur as he tracks the societal impact of deep tech such as AI, blockchain, IoT, life science and robotics. On the show, he interviews smart people with a soul: founders, authors, activists, academics, executives, and emerging thought leaders. Each episode is a narrative journey marked by triumphs, failures, serendipity and insight — told by the people behind some of the world's top emerging and established talent.
Note that this page belongs to Trond Arne Undheim's personal website. If you want to go directly to where this podcast is hosted (on the Podbean player), check out Futurized.co.
Syndication to podcast players
Syndicated to most podcast players. Direct RSS feed: https://www.futurized.co/feed.xml
show notes
This is the list of transcribed shows in descending order. You may instead wish to consult the alphabetical guest list or the topic list based on the disruptive forces each episode covers.
The quest for general artificial intelligence: Futurized #30
The future of K-12 education: Futurized #28
The future of enterprise blockchain: Futurized #25
The Future of Inclusion and DIversity: Futurized #23
What's next in battery storage: Futurized #21
Digital Health in Future Pandemics: Futurized #19
The future of industrial operations: Futurized #18
The Future of Pre-seed Investing: Futurized #15
The Future of Decentralized Finance: Futurized #5
The Remaking of Transportation: Futurized #3
The Future of Beverages: Futurized #2
How can Corporates Reignite the Entrepreneurial Spirit: Futurized #1
For a limited time, these show notes will be available for free. Please note that it is envisioned that they would become part of a planned premium offering.